Rapier
---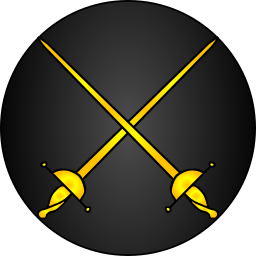 Sunday Practice 10:30am till 12 mid day. Ages 16+ Contact details as listed.
We hope you will consider taking up the sport with us, our fencers are keen to make your acquaintance and share their experience with you. Rapier offers many exciting sporting weapon combinations, you may wish to play the classic game with Rapier and Dagger or expand into more exotic options. Rapier is a sport played to the touch, it is suited well to people who like an elegant form of combat.
You can read the rules here
We offer some basic training gear right here in Southron Gaard, we recommend you try the sport for a week or two to learn what equipment would best suit you before committing to your purchases, with some senior member consultation we can recommend the right products for you.